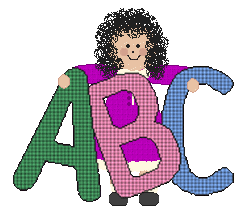 Letters P, Q, R, S, T
Updated 7-28-05
Letter P



| | |
| --- | --- |
| TLC Art Alphabet Book: Page P | Have a Pajama Party! Take a peek at some of our fun! |
Letter Q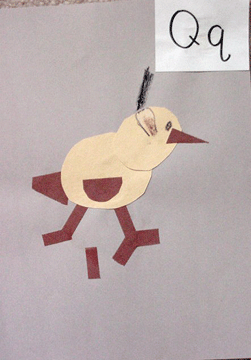 TLC Art Page Q (quail)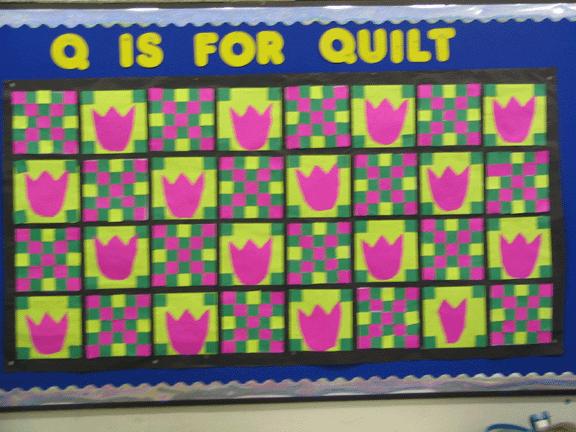 Letter R



| | |
| --- | --- |
| TLC Art Page R | Graph Runts candy. |
Letter S



| | |
| --- | --- |
| Silly Socks Day | We used a gummy worm to form a letter S. |
| | This is a Sockapillar! An athletic sock was stuffed with fiberfill. Four yarn pieces were tied around the sock, one at the end and three others dividing the body into sections. Parent helpers hot glued on the pipe cleaner antennae, the felt backing for the eyes and the wiggly eyes. |
| Graph Skittles. | Make a snail from a large pasta shell. Form clay or Crayola model magic into a fat cylinder shape. Color the pasta shell with markers. "Stuff" part of the snail into the shell, leaving the head showing. Use small pipe cleaner pieces with a small sequin on the end for the antenna. |
e
Letter T



TLC Turtle

Teeny Tiny Day-Children bring something very small in a bag for Show and Tell. They give 3 clues and their classmates try to guess.

Play Tic-Tac-Toe

To make this turtle, draw lines on a paper plate to divide it into sections. We colored it in an AB pattern. The feet and tail pieces were glued to the bottom of the plate. Two heads were made and glued together almost all the way to the bottom. A slit was cut in the plate and the head piece slipped through it. Then the bottom of the neck (that had not been glued together) was opened; each side was taped to the bottom of the plate to make the turtle's head stand up.

This turtle was drawn and the shell was filled in with pre-cut colored squares.


Copyright 2001-2016 LittleGiraffes.com